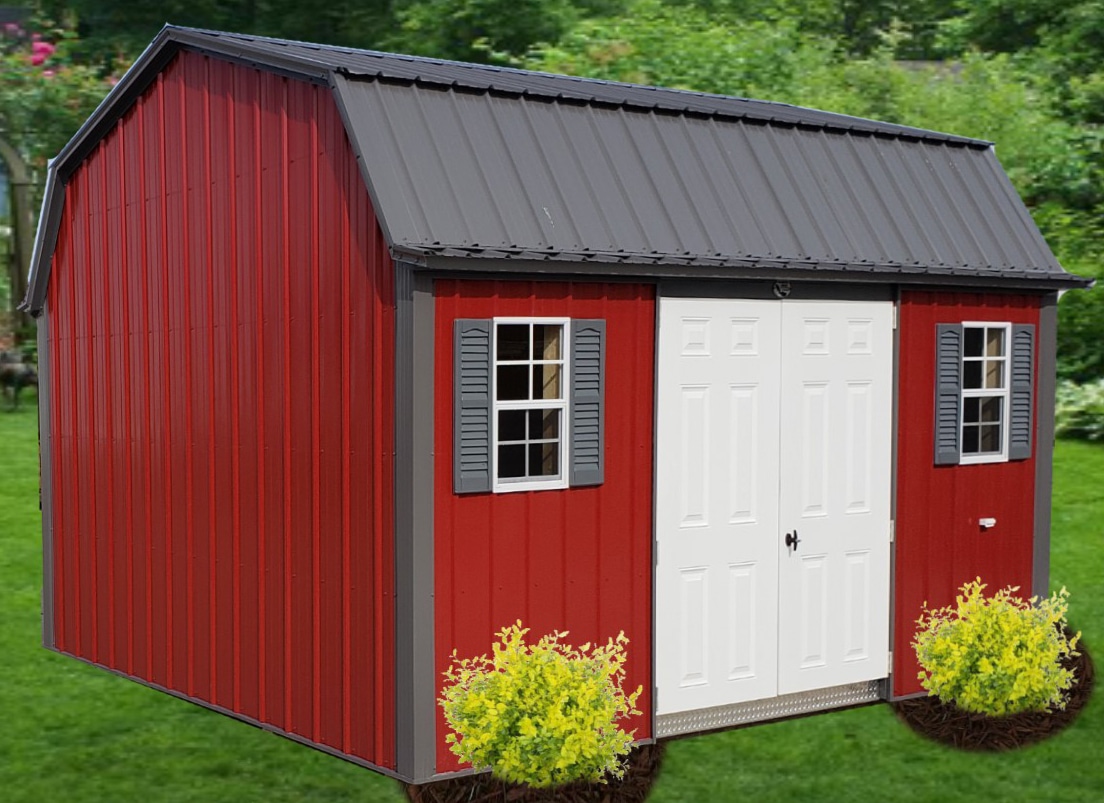 Full 6' 3½" Sidewall Interior Height (Ceiling Joists can be raised)
Interior Finish Friendly
Floor Joists 12" O.C.
Wall Studs 16" O.C.
At least 65% Loft Area
LP SmartSide with SilverTech Siding and LP TechShield Radiant Barrier Sheathing
Roof Choice; 40 yr. Metal or 30 yr. Dimensional Shingles
Choice of Double Doors; White Molded or Wood Crossbuck, Keyed
Diamond Tread Plate Threshold
A close relative to the Lofted Barn except doors on side by popular demand. Traditional… Yet Dependable! Adds character to the environment!
| Size | Price | Size | Price |
| --- | --- | --- | --- |
| 8 x 10 | $3,349 | 12 x 24 | $7,559 |
| 8 x 12 | $3,749 | 12 x 28 | $8,399 |
| 8 x 16 | $4,499 | 12 x 32 | $9,279 |
| 10 x 12 | $4,199 | 14 x 20 | $8,449 |
| 10 x 14 | $4,599 | 14 x 24 | $9,349 |
| 10 x 16 | $4,999 | 14 x 28 | $10,249 |
| 10 x 20 | $5,899 | 14 x 32 | $11,199 |
| 12 x 12 | $4,999 | 14 x 36 | $12,199 |
| 12 x 14 | $5,449 | 14 x 40 | $13,099 |
| 12 x 16 | $5,849 | 14 x 44 | $14,229 |
| 12 x 20 | $6,699 | | |